A cynical ninja with a pen on his ear. A man with a feminine heart. JV is a self-proclaimed artist and a frequent Dreamer. He writes his name in the sands of time with a Sharpie marker and thinks of changing the course of time.Setting hearts on fire since 2011!
Read More!
CATEGORIES
---
OTHER STUFFS
---
∙ RANTS ∙
∙ L.I.F.E. OTW ∙
∙ NOTES TO SELF ∙
∙ FILTERED MOMENTS ∙
∙ FAVORITE DIY'S ∙
∙ FEATURED BLOGS ∙
∙ SHOP-LOVE ∙
∙ THROWBACKS ∙
INSTAFEED
---
FIND ME ON
---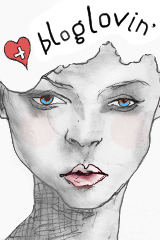 COOL SITES
---
CLICK THESE
---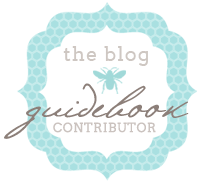 COUNTERS
---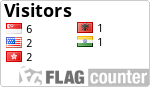 DISCLAIMER
---
All posts are The Frapninja copyrighted unless reblogged or humbly stated otherwise. Thou shall not copy anything without humble permission. HUMBLE THANKS!
ELSEWHERE
---


The result of messing around in Illustrator trying to apply the techniques I learned from this cool tutorial over here!

I'm pretty pleased with it.

I miss Radio days!
I am angry with you because everytime I wanted to leave, you had all the right things to say to make me stay.
I forgive you.
I forgive you for not being the man that I wanted you to be.
I forgive you, because I fell in love with you when I wasn't ready.
I forgive you for calling me selfish, when it was you that was being selfish.
I forgive you for waiting until it was over to do the simplest of things that I had wanted for so long.
I forgive you for being just another player.
I forgive you for shutting me out of your life, because I know, if you hadn't, I wouldn't be able to move on.
I forgive you, But I will Never forget you!!
I forgive you and I am moving on. My pain ends tonight.
- JJ -4RC
To god be the all the glory! Finally paid-off na lahat ng pagpupuyat ng school publication namin. We won the Best Newsletter, Best Broadsheet and Best Magazine award sa Regional Higher Education Press Advisers Association (RHEPAA)setry-writing contest :)
An old book for an old heart.
PS: who knows you can use a marker for book-quoting :)
First book giveaway!

You get to choose a book from the choices above
Two winners will be chosen randomly (I will ship internationally)
Your ask box must be open so I can contact you 
Enter by reblogging the post 
You can reblog up to three times
Must be following me
Giveaway closes November 4, 2013
Winners will be chosen November 5, 2013

Good luck and happy reblogging!
hi there jv! i just got into your blog! *new follower here* and i enjoyed backreading :) keep blogging! God bless!
Thank you askinnylover! hope we would be friends! *hugs*
your categories buttons are not right. check in your codes, it should be like this.. <href="/tagged/arts" don't put your url anymore, it's reduduncy. :) i hope i helped!
- Anonymous
oh! boy! thanks. I just don't have time to edit those things but nevertheless thank you! *hugs*
"i drive around the streets, an inch away from weeping, ashamed of my sentimentality and possible love."
- Charles Bukowski
Dream date with my crush here!